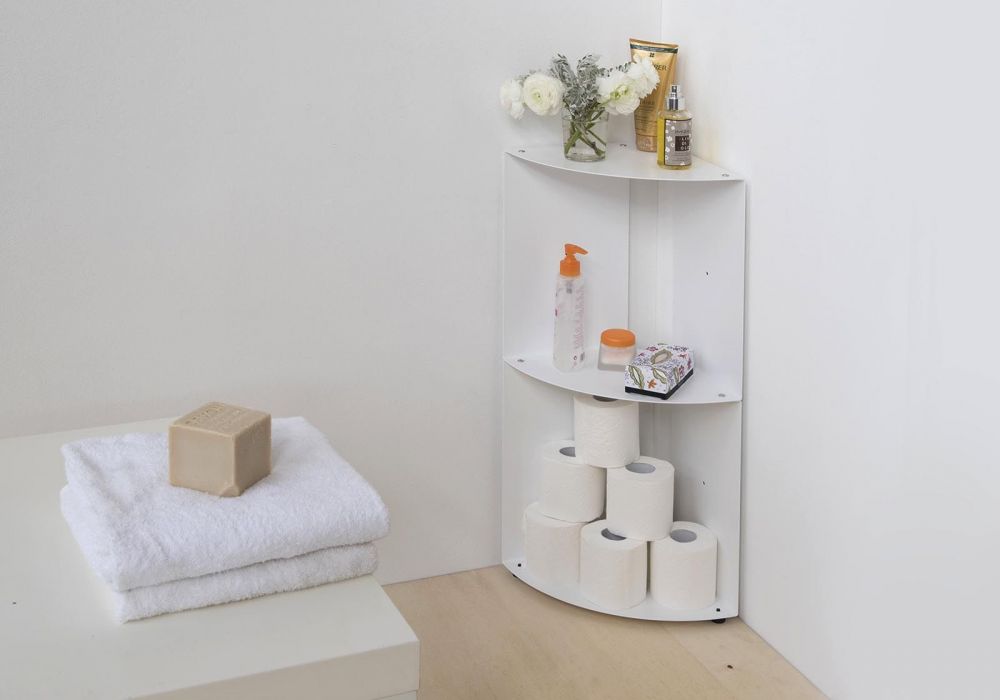 Bathroom corner shelf 9,8 x 9,8 x 27,5 inches
DANGOLO is a functional and adaptable bathroom corner shelf.
Add more pieces and let your shelving climb sky-high!
Characteristics : Depth 9.8 inches, Length 9.8 inches, height 27.5 inches.
Made of FE 360 DC01, matte epoxy paint.
Simple and minimalist, it's perfect for all interiors.
DANGOLO will fit right in to your bathroom, adapting to both your needs and desires.
Others products in the same category