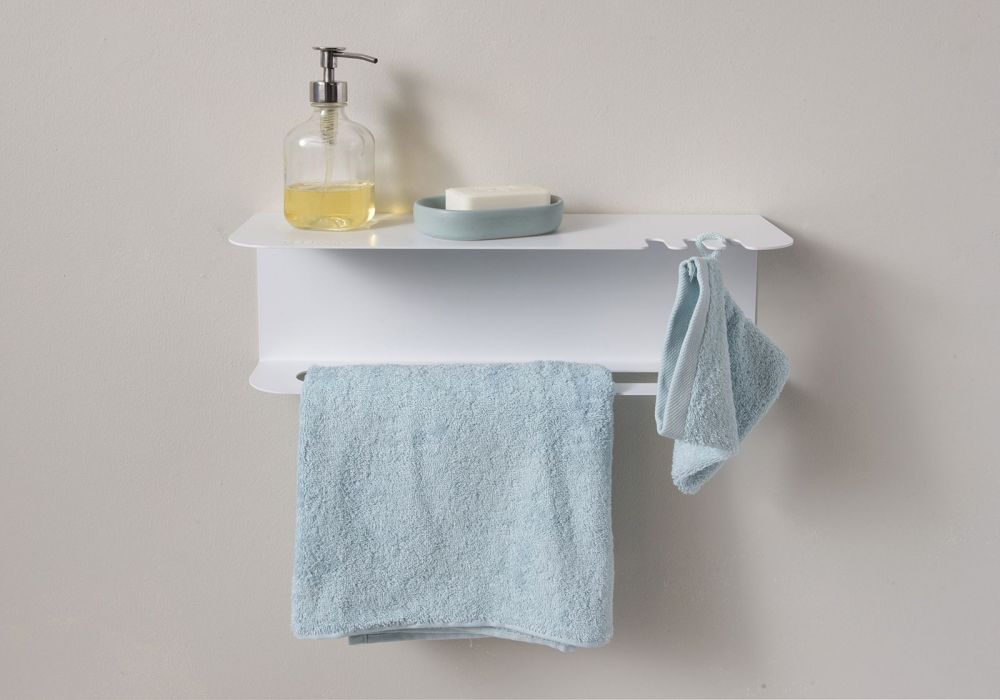 Towel rack TEEtow 17,7 inch
Store your towels and flannels, whatever their size.
Use the towel rack like a shelf  to store all your bathroom products.
Dimensions: depth 5,9 inch, height 5,9 inch, length 17,7 inch, weight 6.9 pound
Material: high-grade steelFE 360 DC01.
Colour: White, mat, washable and durable paint.
Delivered with wall mount kit: screw, dowel and screw cover.