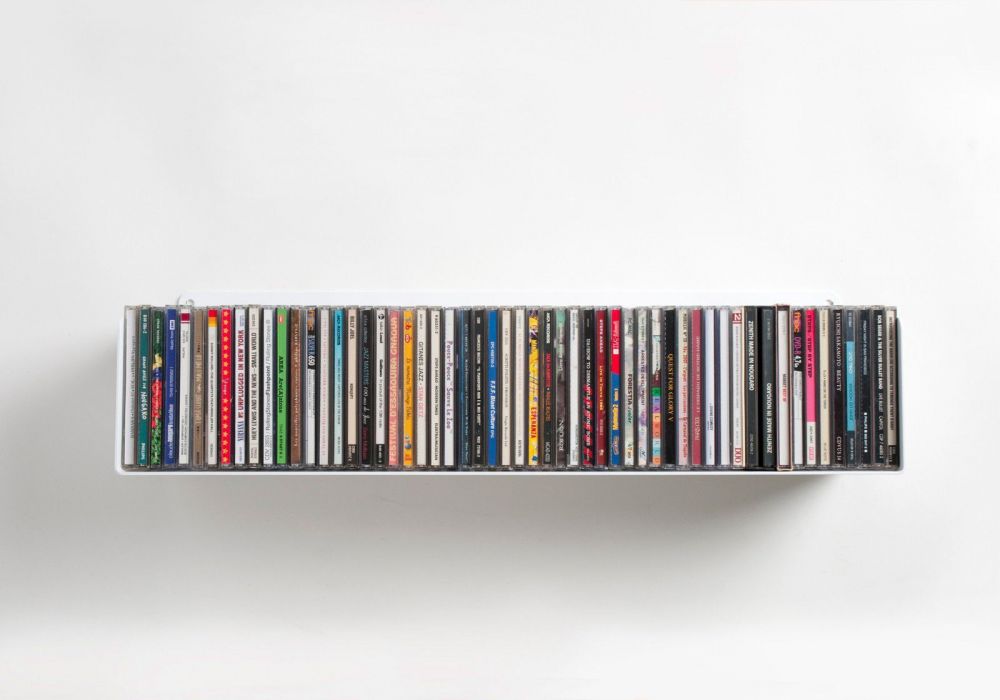 UCD wall shelf is simple and functional way to store your CD collection.
Characteristics : depth 5,9 inch, height 5,9 inch, length 23,62 inch, weight 7 pound
Made of FE 360 DC01 steel
Can contain approximately 56 CDs and holds up to 44 pounds.
Create your very own CD shelving system !
Depth

15 cm

Height

15 cm

Lenght

60 cm

Weight

7 pounds

Capacity

15 kg

Capacity CD