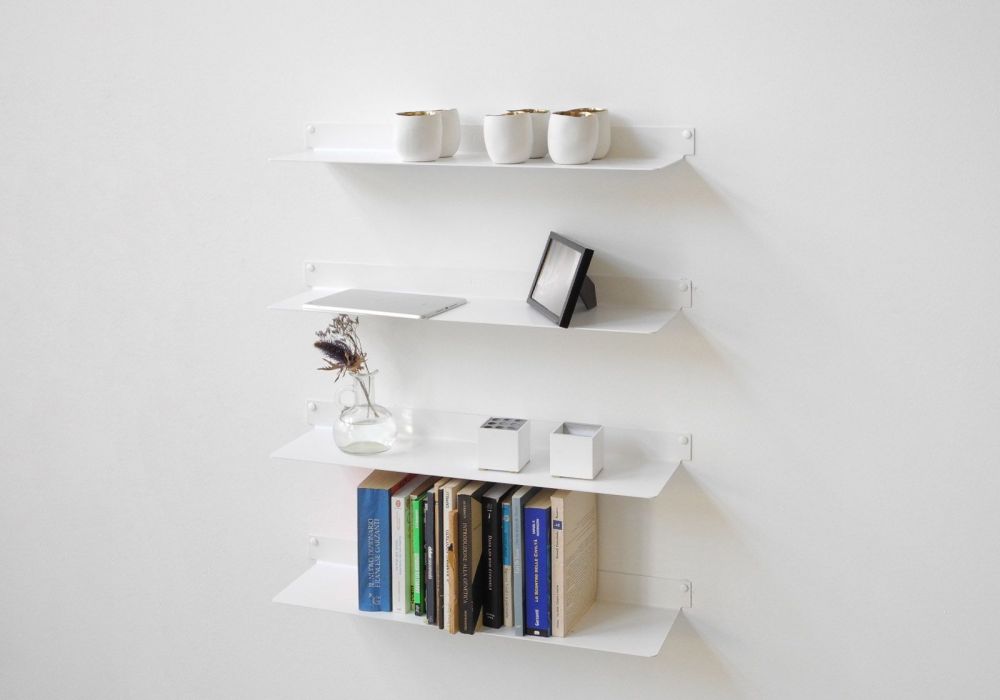 Floating shelves TEEline 6015 - Set of 4
Set of 4 wall shelves.
The TEEline 6015 wall shelf is a wall shelf for the home or for the office.
Dimensions: 5,9 inch deep, 23,6 inch wide and 1,9 inch high.
Material : FE 360 DC01 thick steel.
Can support up to 33 pounds.
Screws and plugs included.
Depth

4 x 15 cm

Height

4 x 5 cm

Lenght

4 x 60 cm

Weight

4 x 2 kg

Capacity

4 x 20 kg

Painting

Matt Epoxy

Material

Acier FE 360 DC01