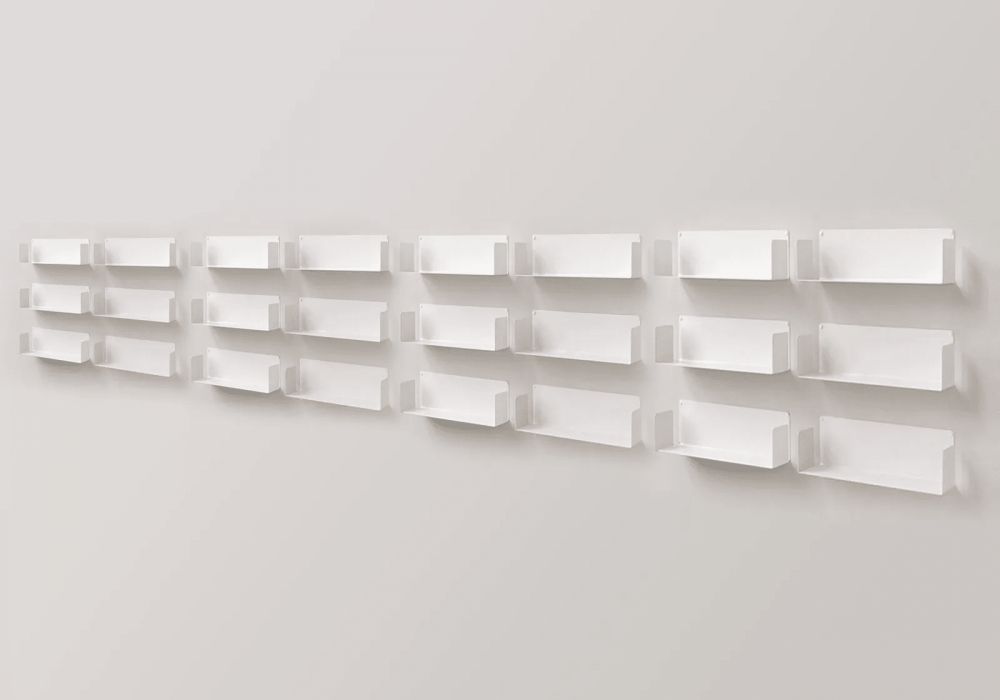 Floating shelves 17,71 inches - Set of 24 - White
The set of 24 bookshelves "US" is a simple and functional way to store your books, CDs, DVDs and decorative objects.
Sleek, sturdy and minimalist shelves to show off your collection.
Characteristics of each shelf : depth 5,91 inches, height 5,91 inches, length 17,71 inches, weight 5,5 lbs.
Made of FE 360 DC01 steel.
Each shelf can hold up to 22 lbs.
Fits any interior style: modern, industrial, vintage, Scandinavian, bohemian, farmhouse...
Easy to mount.
Supplied with screws and dowels.
Others products in the same category