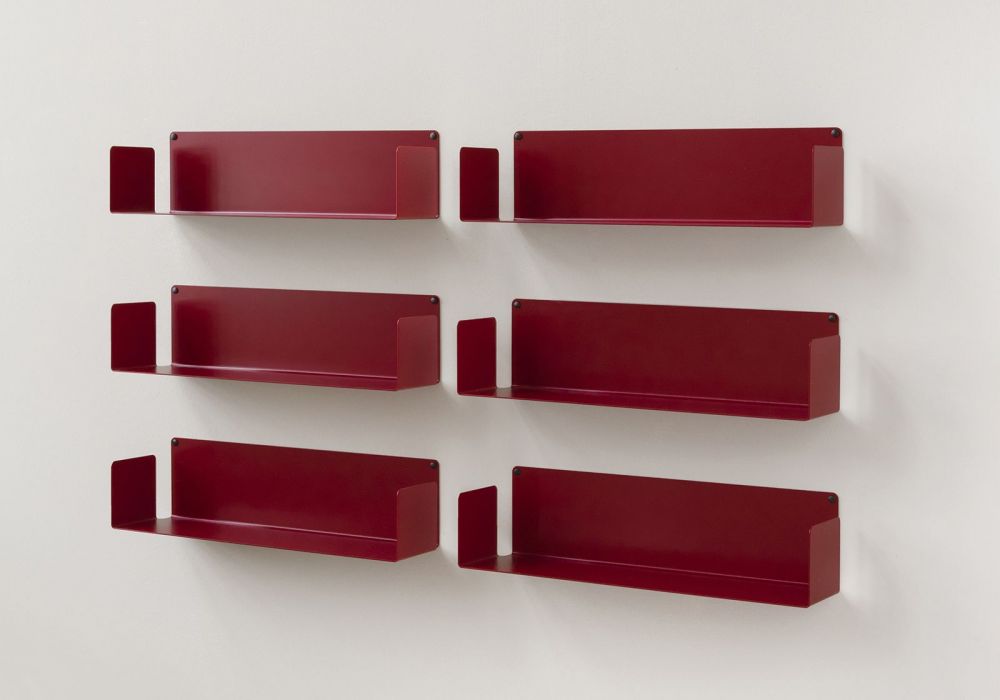 Floating wall shelves Red U 23,62 inches long - Set of 6
The set of 6 floating wall shelves "U" is a simple and functional way to store your book collection.
Characteristics for each shelf: 5,9 inch deep, 5,9 inch high, 23,62 inch long, weight 7 pounds.
Each shelf can hold up to 33 pounds.
The 6 shelves offer 141,72 inch of usable length!
Others products in the same category