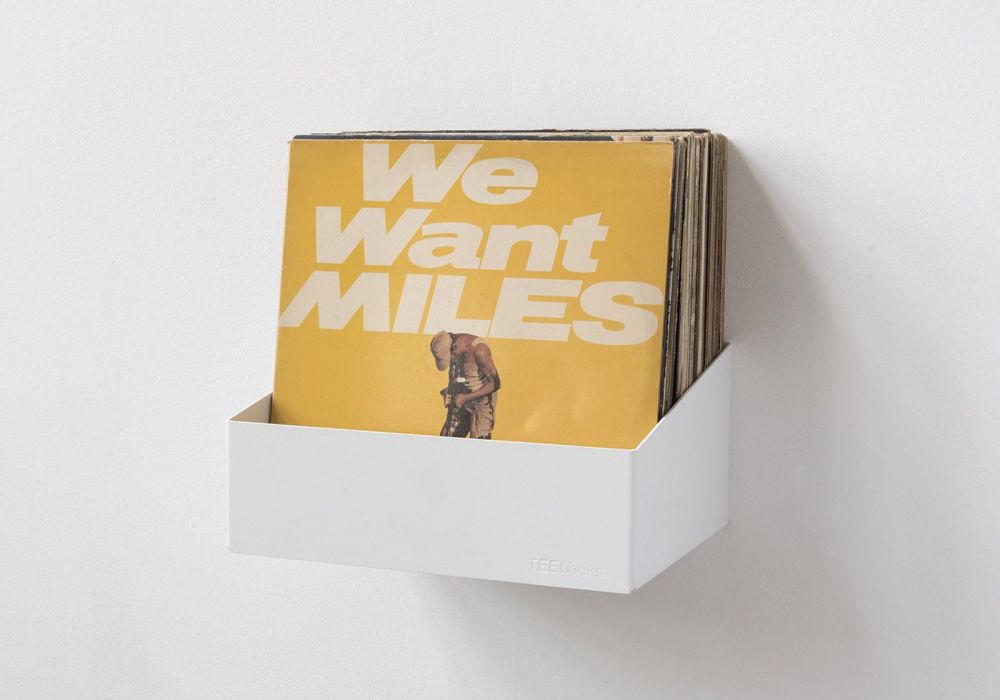 Vinyl Storage Wall Shelf - White
The  "TEEnyle" shelf is a handy and understated storage system to show off your records.
Shelf dimensions: Length 32cm x Height 15cm x Depth 25cm, Weight 3.5kg
Material: FE 360 DC01 steel
Each records storage shelf can hold up to 30kg and provides storage space for about 60 LPs.
Depth

25 cm

Height

15 cm

Lenght

32 cm

Weight

2 kg

Capacity

20 kg

Painting

Matt Epoxy

Material

Steel FE 360 DC01
"TEEnyle" Vinyl Records Storage
Just like records shop shelves, you can now organise and classify your LPs thanks to the new TEEnyle record storage shelf.
Ideally suited for storing 33's, TEEnyle is a sophisticated and understated wall decoration for today's music fans.
Sturdy and easy to install, this new shelf by TEEbooks has been designed to showcase your vinyl and only your vinyl!
View other shelves for vinyl.

Our customers also like
Price

$655.20

Regular price

$819.00

-20%

Price

$158.00

Regular price

$172.00

-$14.00

Price

$312.00

Regular price

$384.00

-$72.00

Price

$167.00

Regular price

$192.00

-$25.00

Price

$316.00

Regular price

$396.00

-$80.00

Price

$444.00

Regular price

$528.00

-$84.00

Price

$444.00

Regular price

$576.00

-$132.00

Price

$277.00

Regular price

$339.00

-$62.00
Others products in the same category
Price

$481.60

Regular price

$602.00

-20%

Price

$316.00

Regular price

$396.00

-$80.00