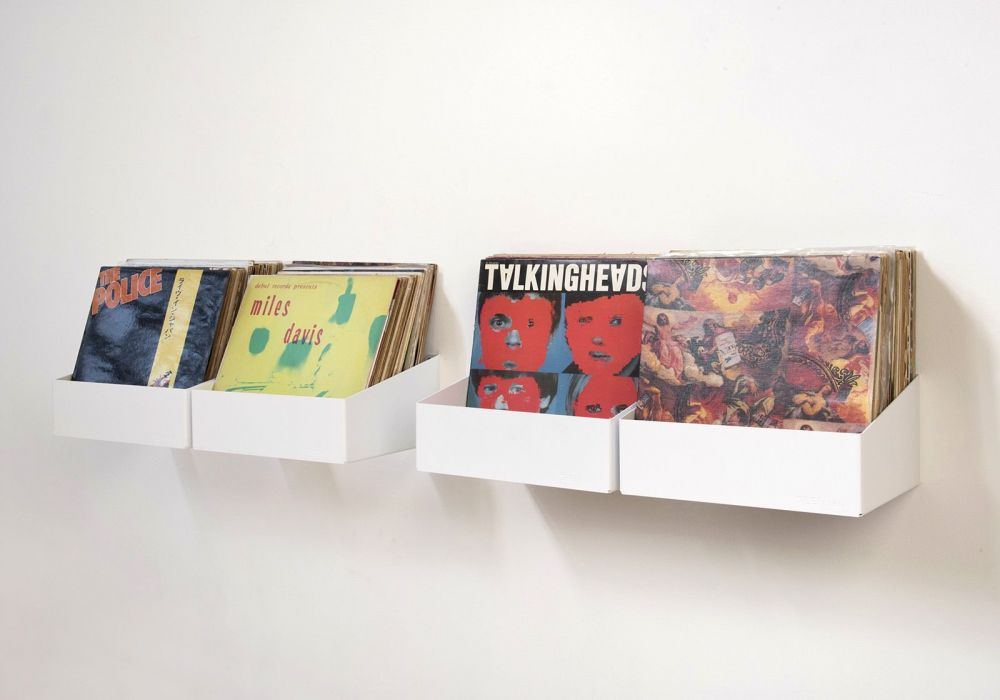 Vinyl Storage Shelf TEEnyle - Set of 4 - White
The Vinyl Storage Wall Shelf - Set of 4 - White is a handy and understated storage system to display your records.
Shelf dimensions:  Length 12.60 inches x Height 5.90 inches x Depth 9.84 inches Weight 6.6 pounds.
Each wall shelf can hold up to 66 pounds and provides storage space for about 60 LPs.
Others products in the same category