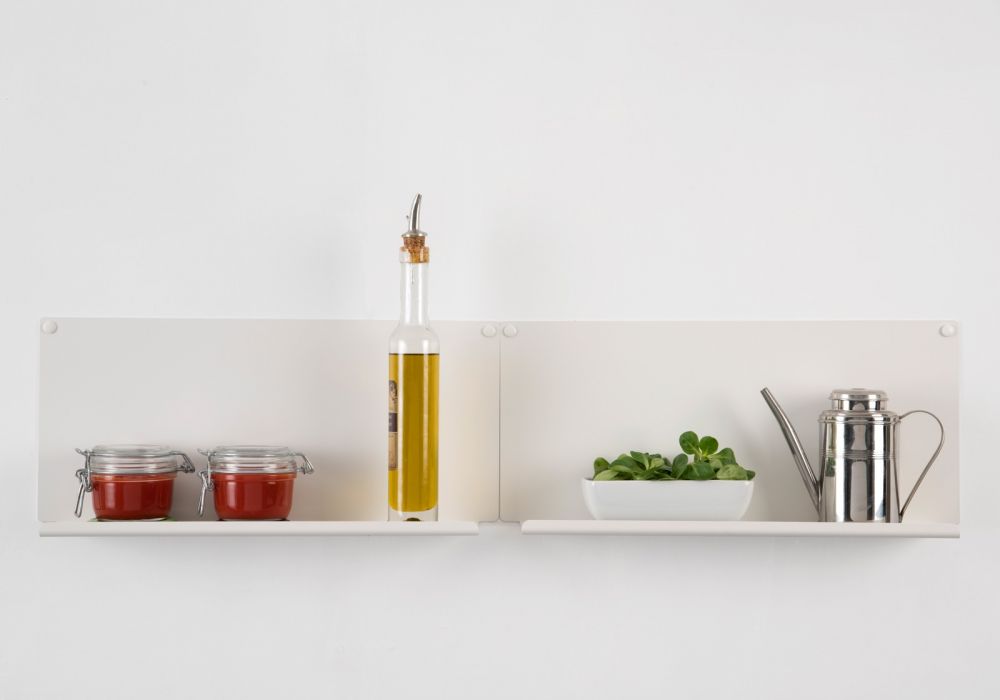 Kitchen shelves "LE" - Set of 2
The set of 2 "LE" kitchen shelves are simple and functional shelves.
Characteristics : 3,93 inch deep, 7,87 inch high, 17,71 inch long and weight 17,71 pounds.
Made of 0,05 inch-thick steel
Each shelf can holds up to 44 pounds.
You can assemble them to create a small wall-mounted unit for the kitchen, positioning them either horizontally or vertically.
Others products in the same category