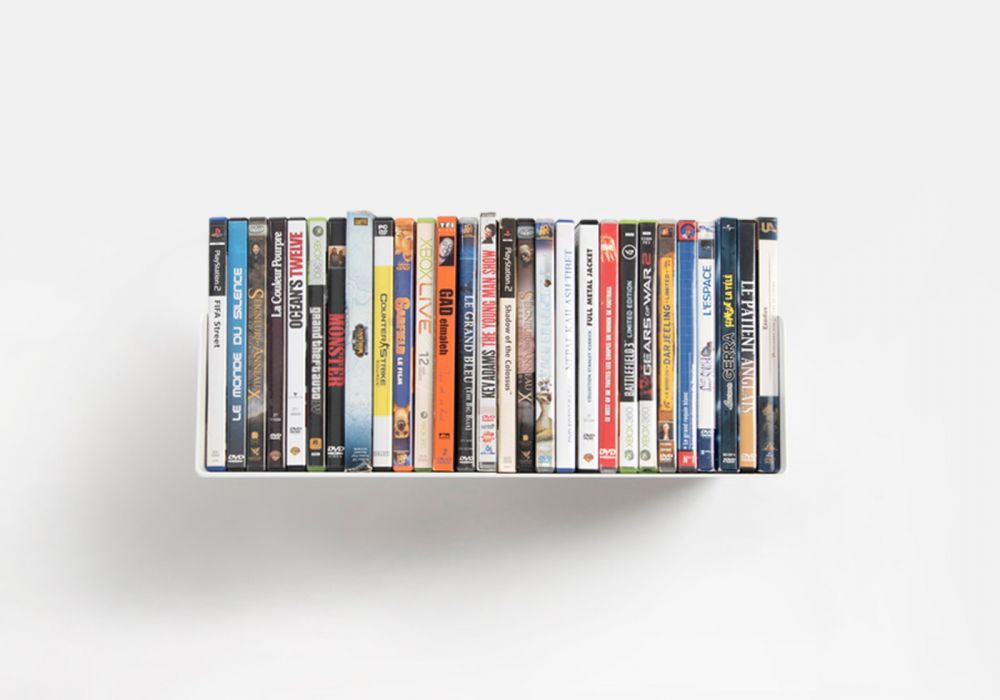 DVD Storage 17.71 inches long
DVD storage 17.71 inches long is a simple and functional way to store your DVD collection.
Characteristics: depth 5.9 inches, height 5.9 inches, length 17.71 inches, weight 6.17 pounds.
Made of FE 360 DC01 steel
It can contain approximately 28 DVDs and holds up to 33 pounds.
Create your very own DVD shelving system !
Others products in the same category