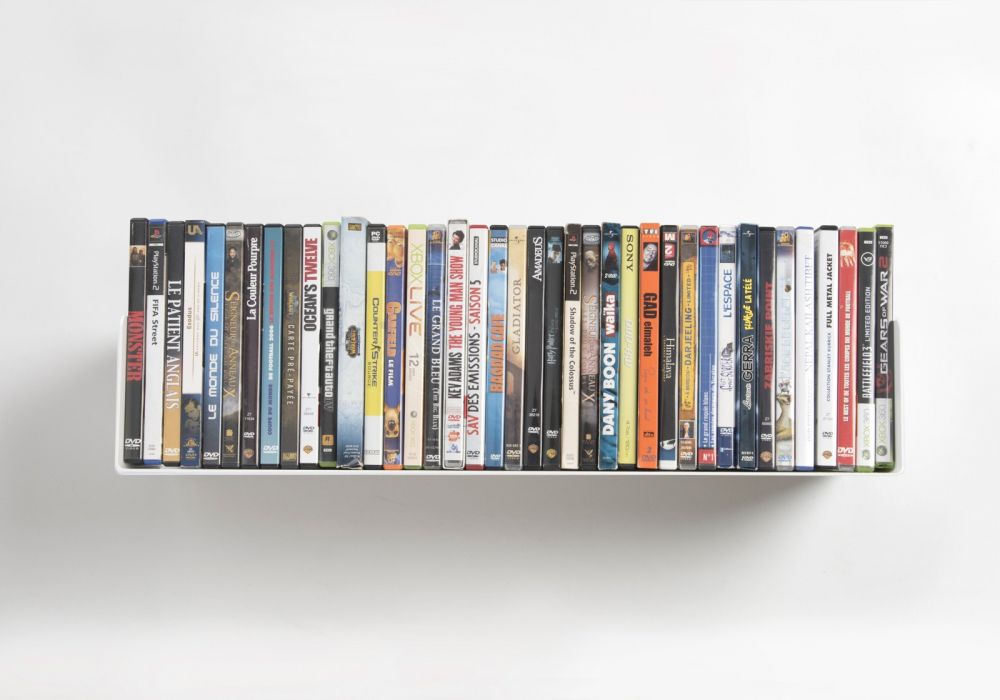 DVD Storage 23.62 inches long
DVD storage 23.62 inches long is a simple and functional way to store your DVD collection.
Characteristics : depth 5.9 inches, height 5.9 inches, length 23.62 inches, weight 7 pounds.
Made of FE 360 DC01 steel
It cn contain approximately 40 DVDs and holds up to 44 pounds.
Create your very own DVD shelving system !